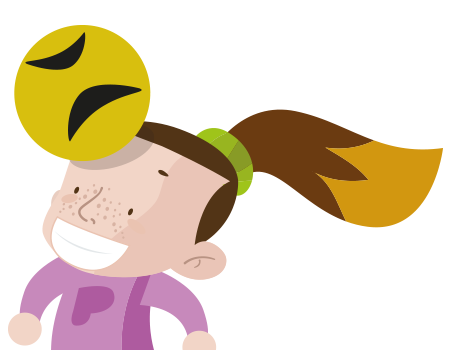 Pink Arzilla
Inspiration comes from thought. It can be revolutionary and it can change the world, just like those behind the printing press, the telephone or the computer.
Our inspiration is Raffaella Manieri, and her strong motivation to play has shown us the way and given us the tools to fully experience all the emotions related to it.
The Pink Arzilla Philosophy
Plato argued that we can discover more about a person in an hour of play than in a year of conversation.  Our goal is to get us to know ourselves – both our strengths and our weaknesses – through football.
Our project for women's football
This idea was born out of our desire to contribute in a meaningful way to women's football, beginning from the development of a common educational language for exchange and sharing. With the help of a professional team with years of experience in the field of women's football, we have designed a specific training programme, which has been successfully employed for the past three years in our sports centre based in Santa Maria dell'Arzilla, Pesaro (Italy).
Our history – Timeline
Today the Pink Arzilla team is a dream come true, a chance for personal growth, and a benchmark for over 30 girls in our community.
2014: The first meetings to define the project and to train the staff from the local Arzilla Calcio Club. Raffaella, thanks to her sporting skills and her experience gained on football pitches throughout Italy and beyond, has been an invaluable help in showing how to best manage a girls' team.
2015: Pink Arzilla is established. The first sessions are attended by girls from all around our area, ready to chase the football dream. In daily training, we moved from a first nucleus of five girls to 8, 10, 15, 20, 25 and so forth.
2016: The first GIRLS' FOOTBALL OPEN DAY, addressed to all those girls and their parents with an interest in women's football. We are still holding these open days, welcoming children and girls to our facilities at Santa Maria dell'Arzilla and encouraging them to play recreational sporting activities such as games on a reduced pitch without a goalkeeper, football drills, shots, against-the-clock games, and mini matches.
2017: Our club A.D.P. Arzilla Calcio endorsed our mixed-team training method – the very first in our area to marry such a project.
Results
The Pink Arzilla Team generates talents.
After Raffaella Manieri, other players have stood out and moved on to other football teams, such as:
Francesca Barbaresi, striker, born in 1999, currently playing in the top flight (Serie A) for Ravenna Women and in the WU17 National Team.
Chiara Gambini, fullback, born in 2001, currently playing in the second division for Jesina, and in the WU16 National Team.
Antimina Damiano (right winger, born in 2004) and Rosa Iacchini (left winger, born in 2003), both called up in the WU15 National Team.
Consuelo di Maria, MariaElena Moricoli, Zemfira Pierini, Annalisa Rulli, Rebecca Ruscitti, all called up by the FIGC Centre in Urbino.
Contact us
For further information, please feel free to contact us.
We will answer your questions with pleasure,
by email at:
or by phone at:
+39 0721 854615.